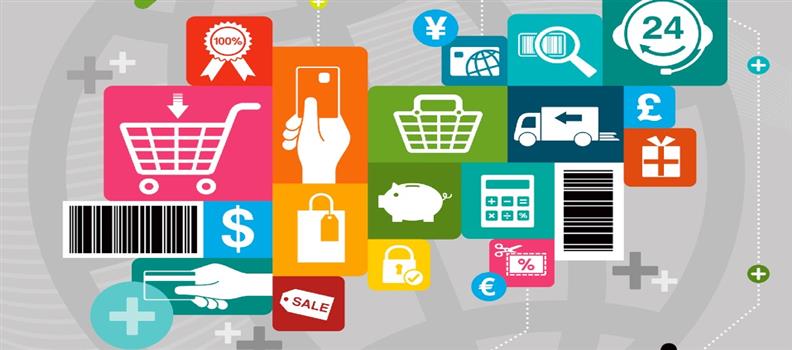 Excel vs. Ecommerce Price Comparison Software
You might be wondering is using Ecommerce Price Comparison Software more helpful than using Excel?
Well, although you can use both tools to analyze information, using a ecommerce price comparison software is more efficient than using a spreadsheet.
Read down below to find out the differences of using an Ecommerce Price comparison software solution versus Excel, and how it is a better and much more effective approach for your Ecommerce business.
Benefits of using Ecommerce Price Optimization Software in place of Excel
1. Automated visualization of your information
When analyzing data or information, it is always better to get a good visual as swiftly as possible so that you can view the larger picture quickly. However, with Excel, data first requires to be fully inserted into the cells and apply special formulas. When you are done, the information or data is still only exhibited as a table. To be able to analyze and make an observation, you require to manually choosing options in order to build a chart or graph from the required tables.
While when you use price monitoring software, it displays information in a graphical or pictorial visual from the initiation by immediately finding a required pattern from the data already inserted in the system.
2. No human errors
While utilizing Excel, data has to be inserted manually along with the required formulas, so there is always that probability of making an error or the mistake. So you get incorrect outputs and then future predictions can go wrong and misleading you to take better business decisions resulting in risky mistakes.
While with pricing intelligence software, it eliminates that lose sleep of representing faulty analytics since the required formulas are logically inserted and built in. You can automate tasks with input and export of needed information automatically, so you can be completely confident that there won't be any errors. Also, you can monitor and react to the competitive insights provided by the price monitoring software without any doubt that the analytics that you are receiving is spot on.
3. Automated rules based pricing
Ecommerce business players follow a definite pricing strategy for sustaining and further increasing their profits. Rules based pricing is based on predefined rule sets to assist a company both tactically and strategically to plan the future. Ecommerce price comparison tool allows you to merge the pricing strategies, and build the most efficient pricing strategy for your online business. Price comparison software solutions incorporate advanced techniques to help online retailers automatically conclude which rules are most excellent for a extensive range of products in an assortment of different product categories.
4. Effortlessly format the data
Excel is not precisely known for the easiest visual interfaces and the final product generated in Excel could not be any nearer to the pricing intelligence software to support different and bring perfection when dealing with diverse report formats that you can use to analyze, import and export data.
5. Get notifications
Staying updated is necessary for Ecommerce business success. As a result, you required to be able to be notified right away about any alterations happening in regards to your competitors. With the assistance of pricing intelligence software solution, you can get alerts about price deviations, business opportunities and other market trends. You can even automate your software to get customizable notifications to take rapid decisions.
6. Store data and analytics in one place
With best price monitoring software you not only do receive your competitors prices, but you also receive data such as the trendy product details, the discounts, offers and the prices at which the product is being shopped at all expediently located on one single platform. This enables you to get a comprehensive picture of where your business currently is at in the market or the industry and try to make that picture effective by yourself in quick time.
7. Get on the spot support
In order to gain knowledge you need to identify and then correct the mistakes. So you need a Pricing Intelligence software company, which can assist you with your pricing strategies first to transform you to become a better and more competent user.
Conclusion
Above were the major differences of using Ecommerce Price comparison software vs. Excel. And we found Ecommerce Pricing software to be a better option with a much more effectual approach.
Related Articles:
How to Define Competitors for Price Monitoring Software Solutions?
How Retail Pricing Intelligence can assist with Price Optimization?