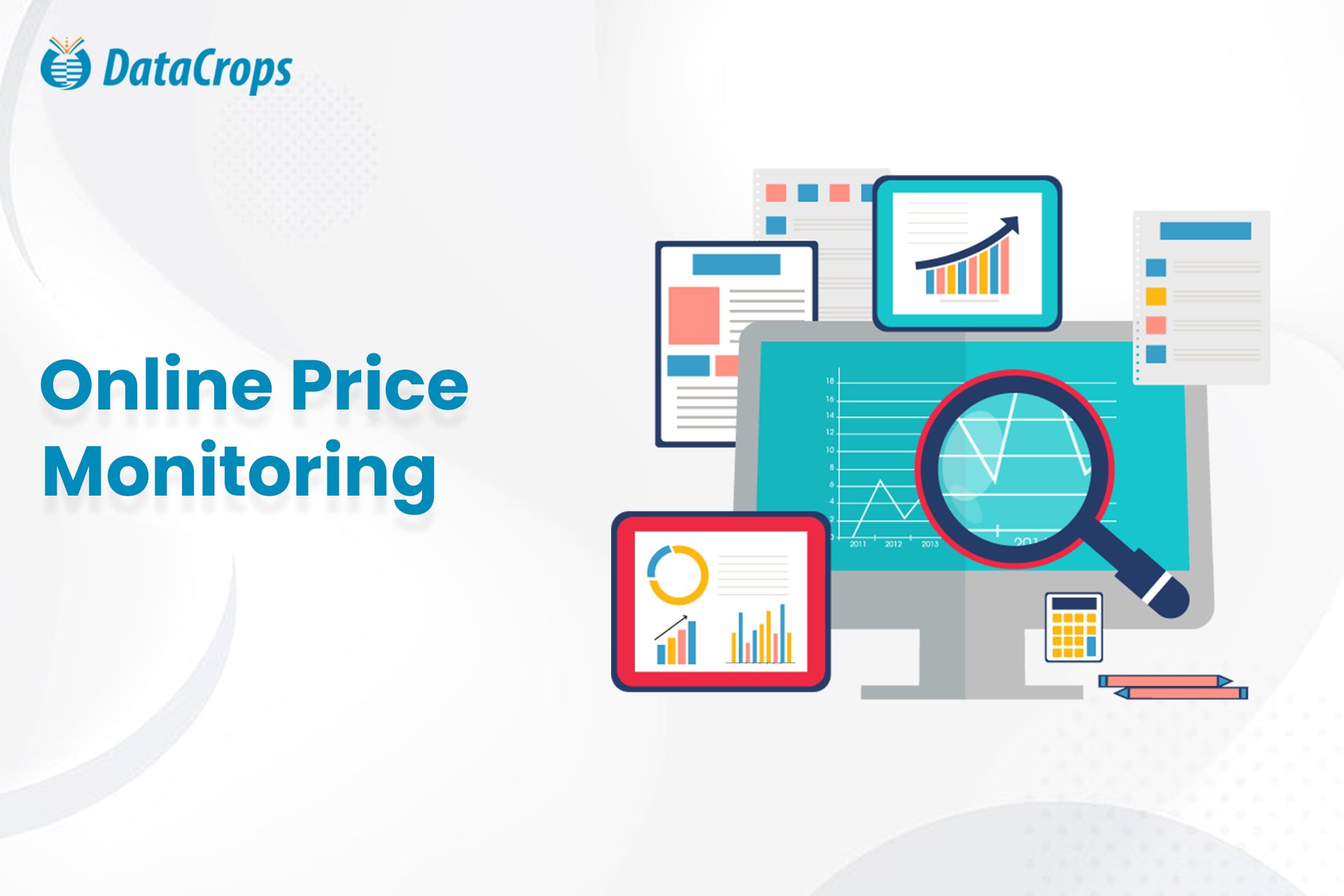 The relationship between retailers and brands is as important as ever. Retailers need to provide a pleasant shopping experience for consumers, while brands are expected to offer competitive pricing. But the issue that arises when you have so many different retailers and so many different brands competing in today's market is that it's difficult to keep track of it all, much less know how to respond when things change. Luckily there is a solution: Online Price Monitoring.
It enables retailers to react quickly to price changes
Price monitoring enables retailers to react quickly to price changes, and it helps them to get the most out of their products. It also helps retailers keep their customers happy and increase revenue.
It means getting the most out of your products by monitoring online prices will help you know when it's time to stock up on certain items, allowing you to take advantage of bulk discounts while they're available. This strategy not only saves money on supplies but allows stores at all levels (including wholesale ones) an opportunity for better profits in the long run since retailing is all about selling products at higher margins than wholesalers do!
It enhances brand recognition that is undercutting the competition.
Retailers can always learn from their competition. If you know what your competitors are doing, it can be a great opportunity to improve your own pricing strategies and get ahead of the game. For example, if you notice that one of your competitors is undercutting your price on an item, you may want to move up the price of that item yourself. By monitoring price changes in real-time and reacting quickly when necessary, retailers avoid losing sales due to competitor activity. So, knowing what competitors are charging for a single product or category can help you respond more effectively when they lower prices or launch promotions that affect your business.
It improves the customer experience.
As mentioned above, Online Price Monitoring is a great way to improve your customer experience. It helps you keep track of changing prices and gives you the information necessary to adjust your pricing accordingly.
In this scenario, it's a win-win for both retailers and brands: Your brand gets more visibility—and therefore sells more products—which in turn improves your relationship with them. It also enables retailers to react when competitors are offering lower prices on their products, which can help build trust among consumers and loyalty towards retailers that offer better pricing options.
This all leads back to improving customer experience by providing an improved competitive environment where retailers compete based on price rather than just product selection alone (which some may claim provides benefits such as convenience or quality).
It improves the customer experience.
As a customer, you expect retailers to monitor prices. You know that when the price of an item drops at one store, it's likely to happen at others as well.
A retailer who doesn't monitor prices is not only missing out on sales opportunities—they're also losing customers. That's why it's so important for retailers to invest in Price Monitoring For Marketplace technology and keep their fingers on the pulse of what their competitors are doing.
Retailers who monitor prices can react when they become aware that a competitor has lowered its price or increased theirs (or both). It gives them an opportunity to adjust their own prices accordingly. This makes customers more likely to return to your business because they're confident they'll get a fair deal every time they do—and they're more likely to buy from you because they know you'll always have the best deals around!
It strengthens brand loyalty.
Price Monitoring For Marketplace is a great way to strengthen the retailer-brand relationship. This is because customers are more loyal to brands that offer lower prices, and brand loyalty is a key way to increase sales. When you monitor your competitor's prices and then offer lower prices, there are two ways in which this will improve your relationship with the customer:
Customers are more likely to buy from you when they find out that you have a better price on an item than they know about at the moment.
Customers are more likely to buy from you if they prefer your product over others (or if they don't know what else is available)
It builds a competitive environment.
As a retailer, you're already on the front line of the competitive environment. Customer preferences and behaviour change quickly, making it necessary to monitor your competitors in order to adapt. By knowing what your competitors are doing, you can make important decisions about everything from inventory levels to pricing strategies.
Knowing how your competitors are performing allows you to make informed decisions about what products and services you offer, where they should be placed in your store and at what price point. It also helps build relationships with brands by keeping them informed of their own performance within the marketplace.
Hence, it is important that retailers and brands have a strong relationship. It takes time to build a strong relationship, and we can help with the process.