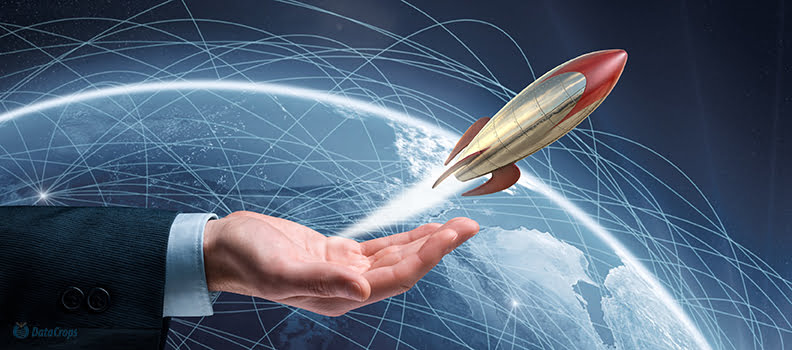 Launching a new product is a complex and demanding endeavor. A lot of effort, time and funds go in making a new product and the same amount of energy goes into product launch groundwork. Web data extraction can assist in making a new product launch fruitful by collecting publicly accessible information from the web that can assist in shaping and empowering launch strategies.
Here are 3 ways using which data extraction tools can enhance a product launch
1. Monitoring the Market Scenarios
Market conditions and accurate timing do have a massive impact on the overall success of a new product launch, so gathering data related to your business domain, industry, competitors and market leaders can be extremely beneficial for a product launch grounding.
Data intelligence and web data extraction software tools can assist monitor your business and industry by gathering and analysing insights, news and updates from the different web sources, enabling you to make healthier decisions about when to launch a product.
If we take a scenario wherein,numerous competitors have just launched products analogous to your own, then it would be better in entering that market on that time. With a healthier understanding of the competition, you may be able to re-launch the same campaign with new USPs highlighting that your product is dissimilar or meets requirements the other competitor's products don't.
Launching a product at the precise market price is a critical element to an effective launch, but it can be complicated to fix the accurate price. Pricing a newer product too higher can jolt off the target audiences and the customers.By reducing the product pricing quickly after the launch can upset the product's overall response as well as the reputation. It also does not make any sense loosing good business by pricing your product low.
Automated data extraction software's can be set up to track and monitor explicit distribution sites for having pricing intelligence for competing or similar products. That data can give you an improved intelligence of where to price your product so that it will be viable and profitable.
2. What Do Your Customers Need?
Since the objective of launching a product is to entice new customers, it's upright to know what they need and value. Although intensive groups and market surveys can be supportive, majority of customers are now sharing their opinions and views on social media platforms and different review websites. The trick is accumulating all that information from different sources.
Web data extraction software's can be set up to hunt for certain keywords or precise phrases on explicit review, forums and feedback websites. This can fetch in valued information about what clienteles need and how they sense about the competitors' products. Identifying what customers are searching for can assist product launch preparations to track needed features as well as functionalities that are key or discourseinadequacies of alike products.
3. Procuring Indirect Marketing Assistance
Customers will always be somewhat sceptical of product marketing teams. As, it's their profession to talk only about the positives of their products and they are paid to do the same. Attaining endorsements from industry influencers, helps spread the word about your newer product, in a more reliable and responsible way.
Using web data extraction solutions to search for subjects connected to your product and industry on member listing web portals, associations or analyst influenced sources which can take you right to your influencers with the know how to become voiceof your product and the listeners that have the full confidence on their opinions.
Find out more about how DataCrops data intelligence software's, can back your business and products. Connect with us today to request a free data intelligence consultation on all your data needs.
RELATED ARTICLES
Why Use Web Data Extraction Solutions and not Independent Data Fetching Tools?