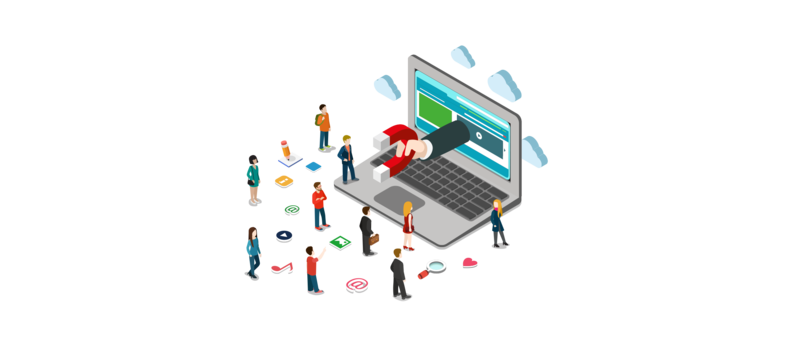 As businesses go in 2017, most of them are looking for innovative ways to yield more profits, by sharpening their marketing strategies. One of the ways to do this is via web data extraction, that can be done with automation software such as DataCrops. It's key to understand the benefits and multiple applications of web extraction to get the finest results.
Why Web Data Extraction?
Web Data Extraction is a type of data fetching methodology that can automatedly extract meaningful and structured information from multiple unstructured and semi-structured sources of data. These services include extraction of data from diverse web pages and offer information needed in the required format by the client.
Internet is a boundless source of information. According to the requirements, these service fetch unstructured data and information from internet, exporting them to structured formats like XML, CSV, Excel, Microsoft Access database, Text (TXT), HTML, My SQL script, SQL script files and other different formats to make this information useful.
The problem is how to fetch this data from web? Online data is not properly structured in the databases making difficult to retrieve and save it.
Why Use Web Data Extraction Solutions and not Independent Data Fetching Tools?
Conventionally web data extraction was executed using independent data fetching tools. The disadvantage was for each and every web source one needed to extract data from different tools specially developed for that website or web source. This was quite monotonous and required more efforts every time.
Web Data Extraction solutions have solved this problem to some extent. These solutions use techniques that makes it easy to fetch customized data with very minor tunings applicable to major web sources. Now, it is not needed to develop a new program or run after software professionals to execute a data extraction program.
Online Market Intelligence:
Simple Web extraction is beneficial to companies assisting them to upsurge and increase profits. It can drive sales in minimum cost. On the other hand, marketing data intelligence is an integral part of marketing and business strategies. Web data extraction solutions will collect the intelligent data and online market intelligence will drive competitive intelligence out of it.
Online Market Intelligence drives:
Business and competitive intelligence
Product assortment and intelligence
Brand, channel and social media intelligence
Big data analytics
Why Big Data Analytics is Growing So Fast?
Big data analytics assists organizations analyse and connect their data to new business opportunities. That, in turn, drives improved business strategies, better operations and profits leading to satisfied customers. It also contributes to organizations overall cost reduction and help launch newer product variants and innovative services.
DataCrops a Data Intelligence Product by Aruhat Technologies:
DataCrops is a robust and scalable software platform that smartly extracts information from multiple websites and complex data sources using self-enhanced data intelligence technology and web data extraction solutions. It ensues the delivery of right information at the right time and in a right format to assist different business and industries to drive both their sales and competitive marketing strategies.