Brand Intelligence Solution =
Brand Protection + Brand Measurement + Price Monitoring + Online Media Content Extraction + Social Media Tracking + Advertisement Extraction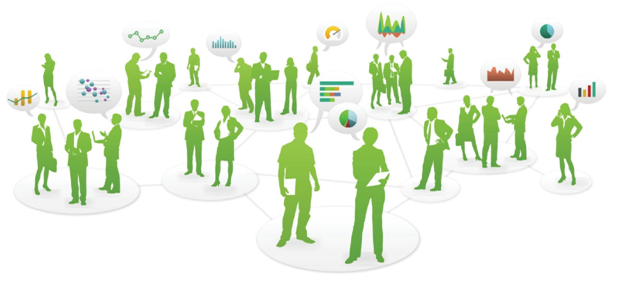 Your Brand is Valuable – Should n't You Protect, Measure & Enhance It?
Why Brand Intelligence?
Brand Intelligence allows organizations to improve and track their brand presence, marketing presence, maintain brand identity, digital assets and online corporate reputation.
Our Brand Intelligence Solutions
Brand Protection: Visibility & Reputation Tracking
Brand Intelligence is both about improvement and protection. It allows you to track what positive and negative about your brand is talked and visible online, to monitor your brand reputation is in the corporate world.
It's also about the removal of risk, reversal of damage, reclamation of intellectual property and finding online abuse.
We have our new, best-in-class technologies, to provide solutions that will protect your brand, trademark, intellectual property, and global brand protection needs.
Brand Measurement: Data Metrics & Reports
Other collaboration extends to defining online data collection in the area of 'Reach and Impressions', the objective being the consistent calculation of subsequent online brand metrics.
Online Price Monitoring: Resale Price Maintenance
Online Price Monitoring solution is an very effective tool for monitoring online business activities and applying Minimum Advertised Price (MAP) with Price Policy compliance.
Social Media Brand Tracking: Mixed User Reviews
Growth in the analysis of social media has been driven by the large volume of data it generates every second which gives mixed reviews on internet. Getting information on how social media influences behavior and determines buying trends, market trends and online reputation which is valuable for every business.
Online Media Content Extraction: Extracting All Juice — No Pulp
What are customers saying about your company and your products? What do they want to buy next? Is there a usability problem with your service? Do you have a problem in product promotions? All these questions can be answered by monitoring data available on blogs, forums, customer review sites, video and photo portals and other social media channels.
Automate the way you work with keywords in media content like articles, blogs, Press Releases, White Papers, Brochure content, Data sheet content & other promotional content and documents. The keywords feature identifies and ranks relevant content — so you can more easily extract data – for post, sort, search and categorize the content to be re-posted on your online portal.
Media Measurement: Online Media Campaigns Metrics
Validate online media campaigns by finding how people are responding to it is a valuable data asset. It boosts the overall accountability of online & social media activities by tracking it.
Measure corporate or client's online communication strategy and Real-time insights about customers, products & competitors from online media data.
Advertisement Tracking: PPC, Adwords & Other Online ads
With increase in online visibility and advertisements, your marketing as well as brand competition is also increasing. We extract and monitor advertisements for your business reference with competitors content, images and videos used in the same to track and beat them in online competition strategically.
This information can be delivered to marketing teams driving more targeted campaigns and branding strategies or as new leads generated through prospects comments on social channels, distributed to sales.
Our other brand intelligence solutions include Gray market monitoring, Diverted goods tracking and Domain name monitoring.
Our Automated Data Intelligence Approach:
The most valuable automated data mining intelligence is based on our high level technological expertise. Our automated systems are more successful when the outputs are framed by accurately selected inputs. These are the keywords used to tag, filter & classify the automated search results. Automated systems that work the best — by offering accurate and efficient data retrieval — are those that measure multiple metrics and identify who & what is talked about your product or service.
We will Extract your data requirements, Transform it into your needed file format & also Load it on your Online portal. And all these will be done automatically.
Email at info@datacrops.com or call +91-79-40200900 for more details