Gaining competitive insights by getting first-hand information to the fullest is extremely important for financial entities which includes research organizations, banks & financial institutes, government organizations and financial advisors.
DataCrops with its extensive set of data extraction tools supports this entities to have financial data and analytics extending their business arms.
DataCrops for Financial Data Analytics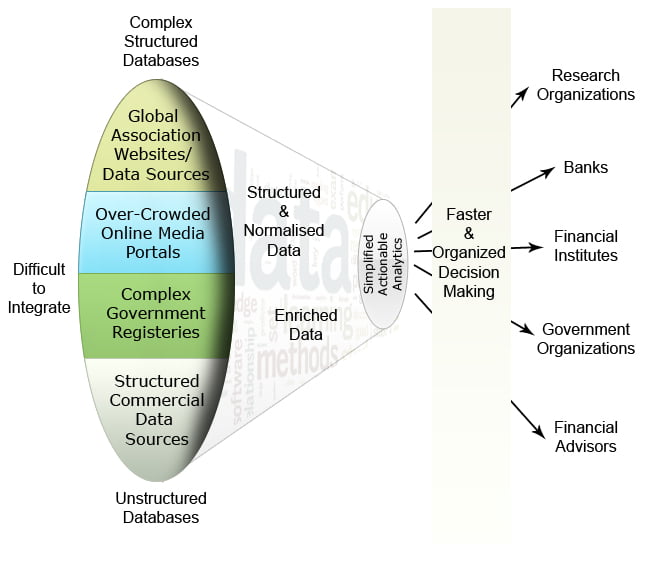 Global-scale Information
Today specially financial institutions need more data from diverse as well as global data sources. DataCrops helps this cause by tracking multiple information sources from global websites, online media, government registries and world-wide associations ensuring extracted data to be of great quality, accuracy and collected timely.
Simplify Data Complexity
Financial institutions or research organizations cannot depend on simple commercial data sources. DataCrops enables them to connect with complex, unstructured and difficult to integrate data sources. It extracts deep down complex data to assist faster and organized decision making.
Industries Catered
Banks, financial institutes & advisors, online research companies, financial departments and government projects.