Smart, Critical & Filtered Insights to Win Cutting-edge Competitive Business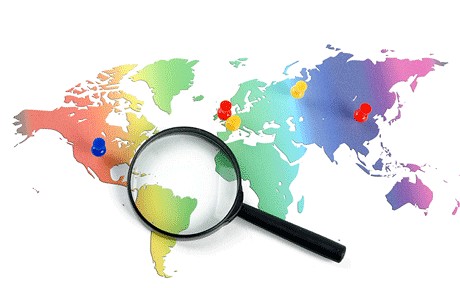 Today, the consumers are smart enough to check multiple information sources to compare the online travel packages/services/pricing. Our travel industry clients profit from the comprehensive competitive market, pricing & rate information. Clients utilize this information to benchmark the performance of their products in markets and control the efficiency of their online sales & distribution channels. Aruhat Technologies with DataCrops – its Web Data Extraction product platform, Online Market Intelligence & Business Intelligence tools has implemented the same for its clients since last ten years.
Competitive information needs in travel marketplace
Information on what competitors are doing better than you
Knowledge on competitor pricing, information on travel blogs & holiday news
Tracking travel deals, packages, promotions and special offers of competitors
Monitoring sites like Trip Advisor for your & competitors service reviews
Mapping social media for consumer reviews and their travel expectations
With Web Data Extraction, Market Analytics & Business Intelligence Solutions, we offer
Information on emerging travel trends, news, growth and business opportunities
Extensive industry knowledge and pricing strategy by benchmarking leading industry players
Social media insights to size online business interactions and trace consumer behavior
Competitive insights driving operational, technology, sales, marketing & service performances
Tracking competitive pricing behavior, information and assortment gaps in market offerings
Optimize sales and profitability, streamline inventory and minimize channel conflicts.
Mapping Channels which are bringing faster response and more business conversions
Business benefits from DataCrops
Expansion in sales network, new revenue streams & better business management
Strategic decision making with one point information control
Advanced market trend analysis with pricing & channels controls
Price integrity, brand protection & increased staff productivity
Technology benefits of DataCrops 5.0 solutions
Highly Scalable
Capture data from 100+ websites simultaneously
Fully Customized solution as per your requirement
Proxy, CAPTCHA & Auto browser selection solution
Auto maintenance for upgrading web data sources
Provides audit & IP information for evaluation
User-friendly data extraction dashboard & analytics
Analytical Reports Plug In

Product/Service Reports
Channel Reports
Competitors Movement Reports
Trend Analysis & Market Reports
Business & Region Report
Email at info@datacrops.com for more details.