The retail industry is undergoing a lot of changes. It's not just the consumers who are changing their buying habits but also retailers who have to keep up with these changes. 
If you're an online retailer, you might be wondering how to make sure that you're staying ahead of the curve and making sure your customers can find what they need from your website. 
One way to do that is by using an Online Price Comparison Software – but what exactly does this mean? In this post, we'll walk through some reasons why using price comparison software makes sense for any retailer who wants to compete in today's market.
As a retailer, you want to make sure that your products are available to as many people as possible. This is especially true when it comes to online shopping. 
While there are many benefits of selling online — including a wider variety of customers and increased revenue — one challenge retailers face getting their products in front of potential buyers who may not know about them yet.
If you're selling on Amazon or another major e-commerce platform, then you already have access to millions of consumers looking for what you have to offer. 
However, if someone isn't specifically searching for your product or brand name (or doesn't even realise it exists), they won't find it unless someone else tells them about it first–and this is where online price comparison software comes into play!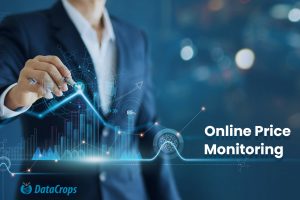 Stay Up-To-Date With The Price Trends
One of the most important things you can do is keep up-to-date with the price trends. You have to make sure that your prices are competitive and reflect what customers will pay for your products.
The best way to do this is by using price comparison software, which allows retailers and consumers alike to compare prices across different online stores before buying anything.
Find Out Competitors' Weaknesses
The best way to find out your competitors' weaknesses is by comparing prices. This can be done through an Online Price Comparison Software, or you can do it yourself by checking out their websites and looking for any signs that they might not be doing as well as you think they are. 
There are many reasons why retailers should use price comparison software for their e-commerce, but the most important is that it helps you make more sales. 
The power of conversion rates is often overlooked by online businesses, but it's crucial to understand if you want your business to grow and succeed.
Conclusion
We know that it can be difficult to keep up with all the changes in the e-commerce world, but we hope this article has given you some ideas on how Online Price Comparison Software can help your business. 
If you're looking for more information about how you can help Price Comparison Software
your retail business grow, then contact us at DataCrops today! We would love to hear from you and see how we can work together.