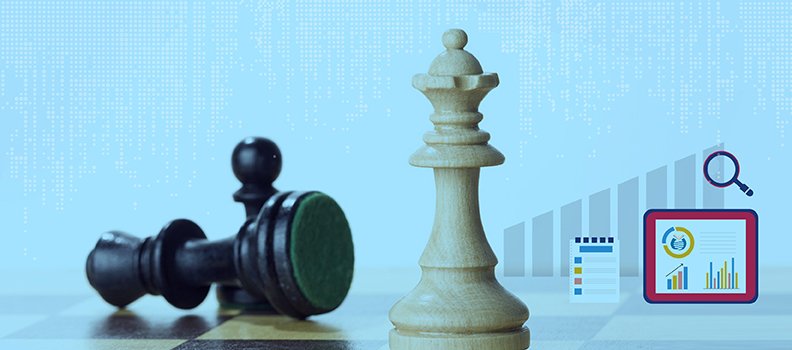 DataCrops with an advanced web data extraction technology platform and solutions assist different types of organizations to easily automate their competitive business, product, pricing as well as strategic decision making. It enables them with data intelligence for effective implementation of business tactics, with enhanced service offerings and superior product specifications irrespective of any domain or industry.
It intelligently extracts information using a self-enhanced technology from several websites and multifaceted data sources all done at a time and near to real-time. It extracts data, transform and load it making sure the delivery of precise information at the required time and in the needed format.
The offerings of DataCrops Web Data Extraction Software Solutions comprise of:
A. DataCrops 5.0 Product Platform
DataCrops 5.0 is an equipped data extraction product platform that converts raw or unstructured data into structured as well as business profitability related data intelligence. The platform enables organizations to transform every probable opportunity generated by interactions in their business ecosystem. This enterprise-grade platform bonds with each component of the ecosystem to extract required unstructured information and turn it into valuable business and strategic insights.
B. Product Data Extraction & Analysis Solution
DataCrops product intelligence software solution enables you with a detailed analysis of product price distribution by retailers or manufacturers with detailed product visual analysis. One can extract multiple product details which comprise of the Product name, Product image, ASIN, Category, Seller name, Product cost, Shipping cost, QTY, Star, Reviews, and Dates.

The solution enables site-wise product price comparison, date-wise product price comparison and average seller-wise product price comparison.
C. Price monitoring and tracking software solutions
Online retailers are going forward for competitive pricing intelligence softwares that can extract pricing data from their individual or numerous competitors.

DataCrops price monitoring software offers comprehensive visibility into the required competitors' pricing and facilitates data intelligence to make profitable business pricing decisions.
Ten Crucial Comparisons of DataCrops with Other Products in Market are
Critical Comparison 1
DataCrops Competitor Price Monitoring & Tracking Software is a unique future ready web data extraction, monitoring, and tracking solution that assists online retailers to convert every online product and pricing related opportunity generated in different online marketplaces.

This enterprise-grade solution connects with E-commerce websites be it a competitor or market leader to extract information, convert it into insights than to analytics and finally intelligence which other solutions lack wherein their functionalities are limited to just web data extraction or merely delivering insights.
Critical Comparison 2
There is no much limit to pieces of information that you need to make ideal matches with competitor's products. Other solutions have limited criteria for perfect product assortment matches.
Critical Comparison 3
Cope with any website; no matter how complicated it is by generating a custom-made map of the client's data; and go after the needed competitor's product information. Other solutions had limited scope and restricted when they encounter complex website structures.
Critical Comparison 4
DataCrops uses a mix of advanced algorithms, analytical tools, and self-made data extraction methodologies, to reach high levels of data intelligence precision. The scopes of technical and analytical functionalities are limited in other solutions.
Critical Comparison 5
With DataCrops, product and pricing information is extracted near to real-time, and multiple competitors can be tracked at a time which can be further used by online retail or E-commerce companies to make a quick, crucial and strategic product related decisions. Other solutions either have limitations in fetching real-time information or they lack in tracking multiple competitors at a time.
Critical Comparison 6
DataCrops extracts thousands of products from Amazon and eBay clubbed with data intelligence which is rarely seen in other web data extraction tools which only scrape data.
Critical Comparison 7
Different other tools are built just for generic web data extraction but we have built multiple industry based software solutions with domain expertise into Hotel, Flight, Tyre, Manufacturing and all other categories of retail business.
Critical Comparison 8
DataCrops is equipped with multiple elements such as crawler engine, desktop and web-based application, auto selection of alternate browsers, proxy management, analytical reports, filtering, data normalization and enrichment which is rarely seen in other similar software solutions.
Critical Comparison 9
DataCrops is entirely secure, compatible and offers a tremendous operational simplicity to users. It is a highly accurate, scalable and robust system which manages all types of required technical and business logic complexities.
Critical Comparison 10
DataCrops offers customer-specific business processes with strict data confidentiality and more enhanced consistency in analytics as well as intelligence with time. It takes your business one step ahead in tracking and monitoring competitor information.
We have built expertise in retail pricing intelligence which also covers solutions for
E-commerce Price Comparison
Hotel Pricing Intelligence
Flight Pricing Intelligence
Tyre Pricing Intelligence
Our industry wise data intelligence solutions furthermore cover
Manufacturing Intelligence
Travel Intelligence
Finance Intelligence
Moving Forward
With DataCrops web data extraction, product intelligence, and price intelligence software solutions, the integration efforts involved in technical lifecycle management and business logic optimization are very minimal.

Please connect with DataCrops team to know how we can help you in your online business, irrespective of the industry or domain you belong to.
Related Articles:
How Online Retailers Can Make Extra Profit?