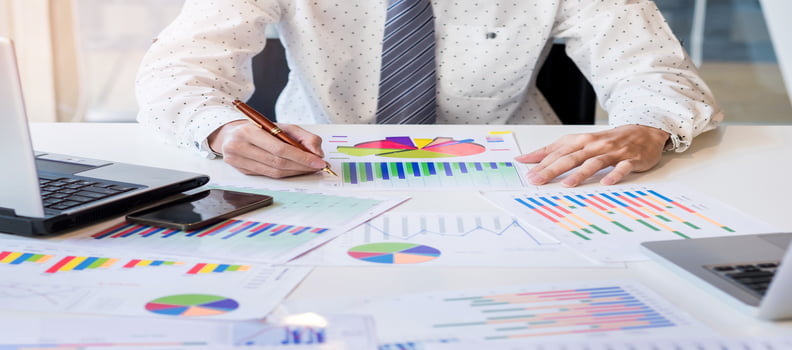 Pricing has always been an essential component of any business as it plays a vital role in the successful running of all industries globally. Hotel price intelligence and management which helps in deciding how the services of any business should be priced in this enormously competitive market set-up goes a long way in influencing the company's profitability in the short as well as long run.
Ever-changing demand and accessibility of hotel rooms
Most of the times as the rates for the hotel rooms are rapidly changing as they rely on ever-changing demand and accessibility of rooms at any meticulous location and time, taking decisions on efficient pricing for rooms becomes challenging.
These dynamic pricing decisions have to be dealt with multifaceted factors like the average rise of online hotel booking, the materialization of multiple channels for online/offline booking and cutting edge competition in the travel and hospitality industry.
The swiftly changing demand patterns have made it almost impractical for the hotel players to closely track the hotel industry, competitive pricing, and market trends manually on a daily basis. Same implies to making alterations to their own business pricing arrangement and optimization. Doing that would lead to revenue managers entirely engrossed in the function of pricing, which miss-leads to performing other key roles.
What is the need for pricing intelligence in the hotel industry?
The hotel industry is an ideal example of the function of dynamic pricing intelligence in varied market scenarios to make sure that each room is booked at the precise price to the precise guest, eventually yielding numbers and profits for the hotel.
With the increase in complexities and the many restrictions that manual procedures lead to, pricing automation comes to the rescue to the hotel businesses at a time when it is required the most.
Data insights and intelligence play imperative roles in such a situation, giving power to the hotel businesses to make better pricing decisions and develop a strong revenue strategy for their sales planning.
The hotel price intelligence helps hoteliers with needed market insights and supports them with smart intelligence helping them act in real-time or near to real-time to make more profits.
How price monitoring software assist hoteliers
The price monitoring software enables hotel price Intelligence based on automated mechanisms which assist in crunching the pricing and revenue related data of competitors, the market as well as that hotel itself for strategic analyses and forecasting of demand based on different trends. Hoteliers gain an in-depth and improved understanding of the pricing strategy, and this enables them to set best and competitive prices to win more business in the market as compared to their competitors.
Having readymade information on demands and competitor price patterns assists in taking instant business decisions making the process easier for hoteliers.
How web data extraction supports hotel price intelligence
Hotel price intelligence not only comprises of essential insights on competitor prices but also on the amount of inventory available and marketing activities being run by OTAs and other hotels. The competitor information like discounts, offers, schemes or special packages helps hoteliers with a 360 degrees view of the overall hotel market, thereby creating improved business opportunities. This competitor information can be captured by web data extraction software tools.
The lack of such precious information inputs and insights could prove to be dangerous to the hotels that might charge more or less from their customers losing the revenue prospects easily available on the table.
However, it is imperative to understand the nature and requirements of your hotel and select the most excellent technology for better business results. DataCrops offers best results with its hotel pricing intelligence software solutions in the form of revenue benefits. The use of an appropriate hotel pricing intelligence solution would place you better in the market by allowing you to price your rooms for most favourable occupancy and profits.
DataCrops offers advanced hotel price intelligence solutions which enable competition price tracking, effective and optimized pricing tactics, swift decision-making and assess the real-time demand in the market with the right advice on increasing or lowering your room rates in a more accurate way.
These competitive insights and intelligence finally lead to improvements in overall revenue maximization enabling hoteliers to sell their hotel rooms at the best possible price in any kind of conditions or scenarios going on in the market.
Moving forward
While a mainstream of the big hotel players is by now have availed most of the benefits of using effective price intelligence software technologies, still, the small players are not ready to move forward with these modernized methods. They still want to follow the manual ways of digging data reports created using excel sheets conducting research on a small scale.
However, with technology advancements, it is crystal clear that the use of hotel price intelligence tools is not a long-term requisite, without the use of which the hotel could undergo a range of many revenue and technology setbacks.
The solution is to stay attentive to the altering industry pricing trends and advanced technology.