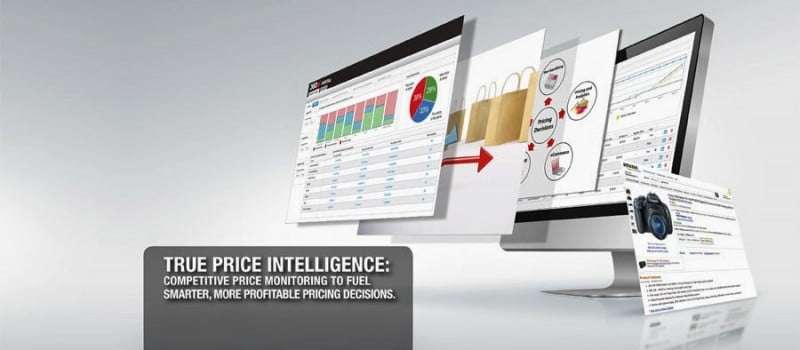 One of the key reason for people buying from online portals is the easy access to better pricing and options to compare prices. It saves both their efforts and time in correspondence to price checking, obviously saving their money too.
To continuously explore your competitors product prices with in-house team is a time consuming, complex and expensive exercise. Today, online product prices alter in no time, getting updates periodically with manual efforts is not a feasible idea in actuality.
Also for an online portal managing and handling its product catalogue is a baggage of problems. The catalogue keep on changing with products being added and removed frequently. Also tracking and monitoring competitors new products, product categories, expired products or new branded products introductions is not easy on both strategic and operational levels.
All the above reasons take you to Pricing Intelligence. Using Pricing Intelligence Solution you can track and monitor competitive product pricing and take advantage of your competitors by then setting the best prices.
Having competitive pricing intelligence about products and prices gets you better knowledge of market and consumer dynamics. You can better understand your customer behavior and judge how they think & react to price movements.
Some key points for online portals to add value & use Pricing Intelligence to increase profits: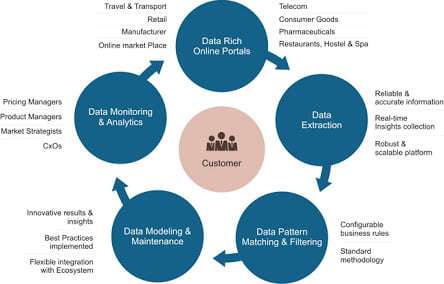 Focus on those products wherein your competitors sell more. Do a gap analysis and optimize the product assortment which will surely help you in taking competitive advantage
While offline retailers can't change prices along the day, online retailers can do. Automated price comparison can assist you benchmark against your competitors and incorporate automated intelligence to your pricing strategy
Real-time pricing or near to it can definitely assist online portals of all sizes and domains keep their prices competitive and more profitable
The current market and consumer behavior suggests online portals to show the globe that they can provide better consumer experience, affordability in every product and ease in delivery by delivering products right to their living rooms
All this actions if performed at both strategic and operational levels can yieldyou better business through your online portals. With Pricing Intelligence Solutions you can not only keep up with mid-sized stores but also keep up with giants like Amazon or eBay. Using competitive pricing, you can beat competitors' prices and stay profitable. Even using repricing tools help you to automate pricing intelligence.