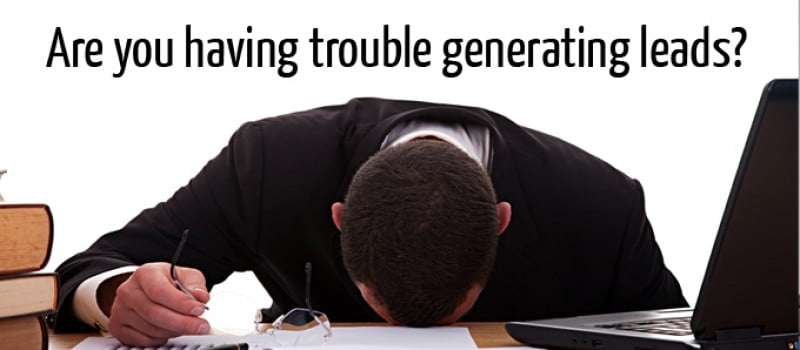 Think of yourself walking to the work-place on Monday morning and suddenly find 15 hot leads waiting for you into your inbox. Wouldn't be that a great feeling to start your new business day, letting go the argument you had with your wife at the breakfast table.
A BIG YES from all I shared this!
Lead Generation is not a new source of getting new business, but it's sourcing and process has been changed. Instead of sitting at an event or trade conference for whole day to get your target audiences fill your Inquiry forms, you can have leads generated using a Lead Generation Software Tool with all 3 benefits of – time, automation and ease.
What is Lead Automation?
Lead automation is enforced by using Lead Generation Tool or Software delivering the key lead data and contact information of your target audiences helping you to close them as sales. The tool assists in business alignment by reducing the time-intensive human efforts of manually collecting data and preparing relevant content to generate leads online and even offline. The marketer's or sales role narrows to handle the software tool to get required outcome and fruitful results thereafter.
How to get Lead Intelligence?
Lead automation tool gathers lead intelligence by tracking target audiences details and their behavior with their data online. These leads can then be nurtured through business, product or service messages using the above lead data extracted with application of data intelligence.
What Business Domains OR Industries can use Lead Generation Tool?
Lead generation tool work no matter what Industry you are into. It is feasible to all businesses, products or services.
Why Use Lead Generation Tool?
Lead generation tool is a wining combination especially for B2B businesses. Sales conversion rates on such leads that you get through the tool have higher conversion success ratio as the lead is pre-qualified and it works like a prospect for the Sales team before they even receive the lead.
Lead generation tool is a key asset not only for Sales but it also enables businesses to:
Estimate pricing on a per lead basis
Determine the market demand of the product or service they are selling
Select the business location according to leads
Control on Lead budgeting
Pay only for the leads that are received and not junk
Is Lead Generation Tool for You?
If your marketing and sales team is busy only qualifying leads and not focusing on conversions you need Lead generation tool to grow your business speedily. It's an quick and easy process to increase your ROI getting more business revenues. Approach it just like you would to any other marketing or even better like an advertising project, set a budget to test it and see if it works for your business development teams.