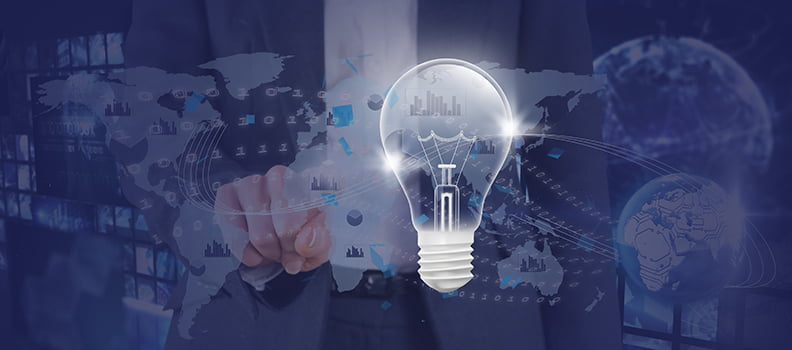 Know how to scrape Unstructured Data?
Web scraping also known as web data extraction is an automated web technique of fetching or extracting required data from the web. It transforms unstructured data on the web into structured data that can warehoused to your database.
Here are Top Six Tips for Scraping Unstructured Data
1. Have a scalable solution to scrape unstructured data
Old-fashioned technical approaches to scraping of unstructured data isolate "moving parts" of a solution to make it simpler for programmers to solve an issue. They are inaccessible from the runtime usage set-ups. However, when a non-programmatic methodology builds the code, it opens up the probability to accept indications about proposed usage of extracted data. An automated Web data extraction software and monitoring solution can, for example:
Avoid useless links and reach at anticipated data more quickly
Put away less hardware resources
Build an agiler load footprint on the targeted sites
This will help extract unstructured data at scale using unstructured data extraction tools. Addition to non-programmatic methodology this will better capture knowledge about targeted websites and influence it to speediness of learning through multiple sites, addition to the capability to scale competently and excellently while extracting unstructured data.
2. Capability to work across dynamic unstructured data
The web scraper software's are reliant on HTML delimiters, which breakdown when the original HTML changes and the necessity for fixes have to be manually tracked. An automated Web data extraction and tracking solution perceive changes and additions with accuracy, providing only the preferred data by using unstructured data analysis techniques.
3. Effectively generate as well as manage scripts and agents for unstructured data
An automated Web data extraction solution specially for data extraction tools for retailer, can assist to rationalize processes and workflows at scale, effortlessly generating productivity gains. These include:
Shared schemas and request lists to handle different projects with reliable team practices
Tools that effortlessly raise mass adjustment activities
Data mining tools and techniques for unstructured data
Automatic deployment and load handling
Bulk operations with job and task scheduling
Agent Migrations and user subscriptions amongst the systems
Consistent testing and better quality assurance
4. Convert Unstructured data to functional structured data
Unstructured data is intended for human eye whereas structured data is intended for computers. A traditional web scraper and an automated web data scraping software solution will both transform unstructured data into structured data providing analysis to execute better business decisions. However, the automated solution integrates and utilize data normalization methodologies to make sure that the structured data can effortlessly be turned into key actionable data insights.
5. Minimize errors in fetching structured data by automation
Visual abstraction is a methodology which utilizes machine learning to create well-organized code we term it as an agent. Visual abstraction understands each web page as a human observes the page visually. But an automated Web data extraction and tracking solution can better support an advanced level of abstraction without using HTML structures. And, it also does not break when it perceives page variations.
6. Integrate data results with business processes and operations
In the current data-driven business environment, multiple teams at work frequently interact with data collection and the analysis processes. Organizations looking for web scraping of unstructured data must communicate and support the data requirements, for multiple purposes. As the requirements are diverse, built-in features supportive to the variety of needs are key for scaling to higher volumes and frequencies of data gathering.
Learn more about DataCrops accurate, better accessible and result oriented solutions.
Contact DataCrops and find out how an automated Web data extraction and data intelligence solution can advance your organization's efficiency, productivity and overall workflow.
Related Articles:
How To Drive Business Growth By Extracting Intelligence From Unstructured Data?
How to Extract Structured Data Insights From Unstructured Data?