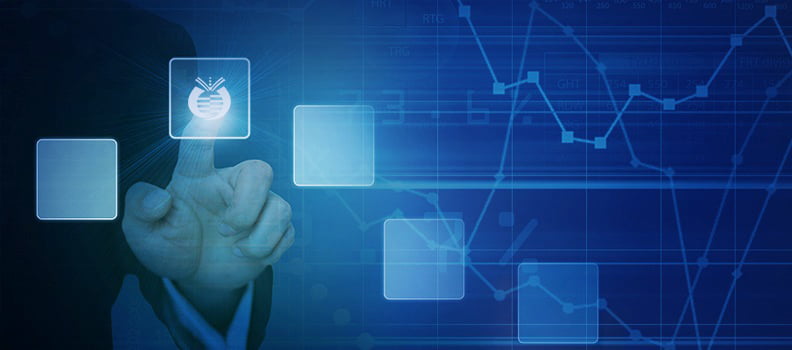 Competitive Intelligence Software
Competitive Intelligence Tools: Are you searching for an easy way to monitor your competitors and make sure your retail business continues to make profits in your industry or marketplace?
Then your search ends as here we have listed top 5 influential competitive intelligence software tools that can assist you track and monitor your competitors' performance online.
Best Competitive Intelligence Tools for Retailers
1. Competitive Intelligence Services (CIS)
It is an enterprise level data intelligence software tool providing competitive information of your competitors in the marketplace.
Abilities
It provides competitive intelligence services, which includes competitor profiling, manufacturing cost analysis, business model analysis and competitive forecasting. It offers competitor monitoring services and also measures retailer performance against top earners and assists retailers find areas for growth.
DataCrops offers requirement wise competitive intelligence tools for retailers. These tools or solutions intelligently extract information from multiple competitive websites and multifaceted online data sources utilizing a robust and scalable self-enhanced technology. DataCrops competitive solutions fetch required data, transform it and load the same, making sure the delivery of accurate information at precise time and in required format.
DataCrops competitive pricing intelligence solutions offer complete visibility into competitors' products and pricing data, facilitating intelligence to make profitable pricing and product management decisions.
Online retailers are going forward with pricing intelligence software solutions as they benefit with having product and pricing information from their competitors.
Fetching thousands of products from Ebay, Amazon and other ecommerce sites overcomes the huge burden of tracking competitors by manual methods.
DataCrops Price Comparison Software Solution Enables
a) Product Intelligence: Boost product mix with competitive product analytics and reporting
b) Pricing Intelligence: Track, compare and analyze pricing data and insights from competitor sites to get better profits
c) Dynamic Pricing Intelligence: Fetch competitive price modifications and adjustments in real-time for improving competitive product sales
d) Repricing Intelligence: Fetch, Transform and Load product pricing updates from competitor websites and have its repricing automatedly
Analytical Reports
Product, Services and Channel-wise Pricing Reports

Competitors Pricing and Product Movement Reports

Pricing Analysis, Region and Market-wise Reports
Get in touch to learn more about DataCrops Pricing Monitoring and Tracking Software Solution.
3. MarketTrack
It provides requirement wise software solution with ecommerce price tracking for competitive intelligence. They also offer brand protection services and have MAP monitoring software capabilities for its different client types like advertisers, manufacturers, retailers and brands.
It acquired ChannelIQ, to enhance its solutions.
4. Upstream Commerce
It provides advanced level competitive software solutions. Their pricing plans are dependent on the amount of SKUs its clients need to track. It also depends on the number of competitors you wish to track or monitor.
Upstream Commerce provides a wide-ranging suite of intelligence tools intended specifically for online retailers. They offer real-time competitive monitoring of product and prices.
5. Aqute Intelligence
Aqute assists in delving into your competitor's business. Along with price monitoring and tracking, you can also do analysis of competitors' internal structure, their revenues, product and pricing plans.
The company assists in delivering a 360-view of your competitive industry and marketplace, cracking important opportunities for competitive growth.
Contact us and ascertain how the competitor price monitoring software of DataCrops can assist you increase business sales and improve your day to day performance from today onwards.
Related Articles:
Why Retailers Need Retail Pricing Intelligence Software?