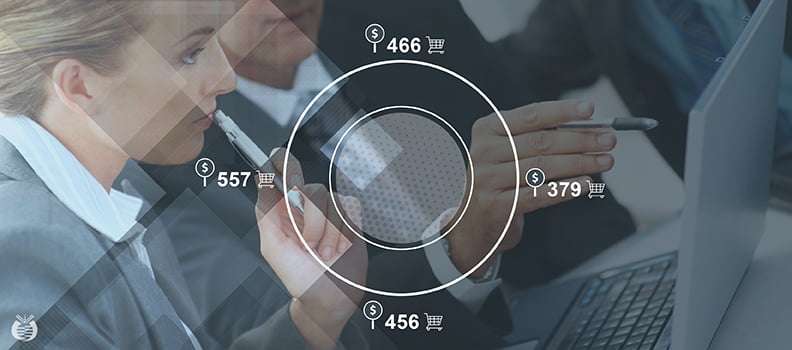 Competitive Price Tracking & Monitoring
Today, sustaining trustworthy clients is easier said than actually being done. As there are a number of retailer brands in the market to pick from, companies are finding it tough to hold on to clients steadily. However, companies that can sustain with innovative business ideas can continually offer products at competitive prices.
What should you concentrate on?
Branding that stands out from the rest classically comprises of a mission statement that is attached to the target audience. The company sticks to their positioning message in order to acquire a set reliable customer base that initiates the idea and values that the company is approaching. However, in order to get hold of other customers who don't really care about the message, companies need to focus on pricing their goods competitively compared with others on the market.
Exploring and making purchases online
Pricing is the key element for consumers when they buy things on the internet. In fact, in 2017, 69% of people purchased online looking for product options in line with their prices on different E-commerce portals.
Also, shoppers often explore around online before shopping in physical stores, and thus retailers should keep their prices the same in both online and offline stores. That's an excellent method to add the trust of customers.
Prices need to be competitive in both online and offline retails stores. Nevertheless, E-commerce is definitely establishing sales pressure on brick-and-mortar retail shops. Therefore, in order for companies to be ready for action, they require resting significance on dynamic product pricing and comparisons.
Price optimization software tools
When companies are driving different ways to figure out how to price their products based on what the consumer is agreeable to pay and on the market competition, they can do so by utilizing tools like Excel and machine learning.

Excel is the most fundamental tool that businesses can use to analyze the data for price analysis as well as optimization. However, it is certainly not fully perfect and has flaws. The companies require inserting the data with a particular formula and only then can they pick the preference of generating a visual. Since companies have to put in the data and a combination of different formulas manually each time, there occur multiple human errors. That could affect and lead to hazardous slip-ups in the future like violating a MAP agreement.
Also, there is a lot of monotonous work that requires being done such as recalculating the product prices and then rewriting the same into the precise format, and then afterward transfers them into the CMS just so that it would then be customized on the web page.

Excel is characteristically better for small companies, though they can't relate machine learning to excel so they don't bring in its advantages, but one of its major flaws is the frequency of having human errors. Therefore, in order to contend in today's world-wide E-commerce market of 15 million online stores, companies require ensuring that they have the best optimal product pricing, and that can be done with pricing intelligence software which makes use of machine learning.
Although today companies can monitor a mix of data and information, they require figuring out which ones they will work on. They classically prefer to track a product that carries the bulk of their online sales and working out the price index. However, their assortment does not finish there. They also need to select the competitors that they are going to monitor and track. They can keep track of them and make the forecast with the assistance of a price monitoring software. By using data such as the prices of products from their competitors, sales patterns can be found and then the prices are tailored.
When companies begin tracking, they require looking at many criteria prior to setting up the price structure like
The accessibility of a product;
The products seasonality;
The price suppleness;
The exact demand of probable customers;
The margin sought after;
The competitors' prices; and
The markdowns and promotions of major players
Each time something alters, in spite of whether they're in an industry with modifies that happen on a regular basis, the amendment must be placed on their own prices on the site. Therefore, having alerts and notifications are critical for setting the best possible price.
An additional part of price monitoring and tracking is detecting market trends and finding key insights out of them. By looking at the way a competitor's distinctive pricing strategy is a precise product or category, companies will have an improved indulgent of what they are attaining themselves into. A great way to do so is by generating visuals like charts.
Acting in near real-time with E-commerce price comparison software
The Competitor Price Monitoring & Tracking Software has the capability of tracking prices intelligently. It uses data to find intelligent patterns and then it changes its behavior to generate programs that regulate to the data.

The software tracks information automatically so that they can optimize not only the product prices but also help designing business and market strategies to boost the efficiency of pricing managers. As a result, professionals can utilize their time for strategizing new things.
Retail pricing intelligence is more than just pricing
With the help of retail price monitoring software, dynamic pricing can now be done successfully, with bare minimum effort. Therefore, managers can spotlight their attention on developing healthier strategies for competition. They can analyze their target audience to measure out whether they are going to use a price strategy that is competitor-based, customer-based or cost-based. Although pricing is one of the key components to increase an upper hand on the competition, to be at the top, company require a unique and cutting edge strategy.
Conclusion
Companies that are looking for ways to gain a well-built position in opposition to the competition require taking everything into account and get rid of any possibility of error. With the assistance of price tracking tools, they can get a sense of what their target consumers need and how to set the prices in relation to their competition automatedly and in real time. So pricing is an immense part of the way consumers are drawn towards E-commerce or online operating companies and powerful plans around it are necessary to continue this flow of customers towards them.
Related Articles:
How to Increase Ecommerce Sales using Competitor Price Monitoring?
How to Manage Competitor Price Monitoring for Ecommerce Product Variants?