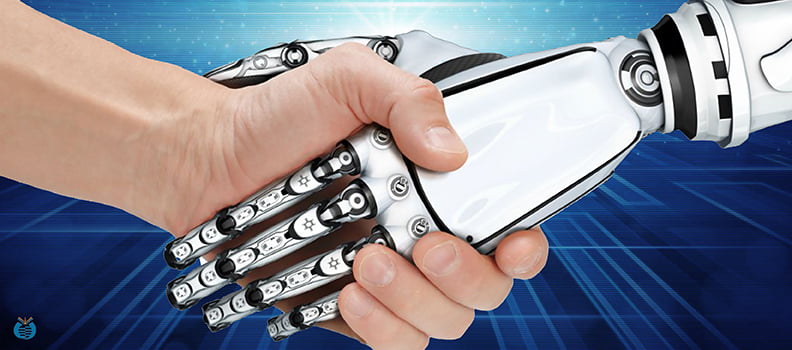 Is it possible that Artificial Intelligence can substitute human intelligence in pricing analysis? More significant is to understand here what it will restore than we will come to a clear "Yes" or "No" to this query.
We are sure you must have comprehended about the rising reach of Artificial Intelligence (AI) at least a few times in recent times, in digital or print. Artificial Intelligence has been introduced in every business. The time for machine learning has in fact arrived. Intelligent machines are taking over in every possible business. This is irrespective of the fact whether; they will restore or give power to pricing intelligence.
AI in Travel Industry
In the travel industry, AI is competent enough of finding the needed price gaps and overall demand patterns. In the current time of hard competition, all travel management companies; car rentals, airline, and cruises are looking ahead of past trends for the price, yield management, and business demand. Many Airlines are at present using AI for competitor price monitoring & tracking, targeting new customers, put up brand value and compel revenue.
Industry professionals are utilizing data analytics and interpretations using techniques like machine learning. Artificial Intelligence (AI) used with pricing intelligence is one of the hottest trends in the travel and hotel industry. Many industry players are innovating with their competitive pricing strategy using AI with big data.
Future of Artificial Intelligence
By 2020, AI and machine learning will be an even chief driver of transformation. However, lacking knowledge of disruptive forces in the industry environment is another critical barrier to correct forecasting related price, demand, and human resource requisite.
While some feel that, the society will witness "The Next Best Era", as it will fundamentally improve how businesses work together with their customers when they are in turn assisted. However, what will follow as a result of this is getting their staff educated on what AI is all about and how it will improve their work experience.
Another cause to be concerned for most in the industry is – will it decrease jobs and workforce necessity? Yes, it will but, for the enhancement of the industry. Like in the earlier days also, with the introduction of innovative disruptive technology many previous tools, procedures, and tasks became redundant. Similarly, AI and AI-based tools will restore jobs just as digital cameras substituted films. While some jobs will fade away, other new jobs will also be shaped.
Artificial Intelligence tied with Analytics
This is a thrilling time to be operating and functioning in the travel and hospitality business with so many industry innovations around. In future, Pricing Intelligence jobs will be the most exceedingly transformed by AI and Big Data technologies.
Artificial Intelligence tied with Big Data analytics will consent the automation of many tasks. However, we should only influence the power of man-machine where the human association is not required. Furthermore, there are some judgments and perceptive that is only possible by a real human brain and not any machine intelligence.
Pricing Intelligence in Businesses
Technology had by now begun to contribute to a load of revenue management analysis and pricing analysis in most recurring activities. This is a change of the explosive boost in available data that we are experiencing from all over the place to boost pricing intelligence in different businesses. Earlier, product analysts had to work on just a few megabytes of data, and they considered it enough to make decisions. However, things have transformed a lot now; your competitors also have admittance to piles of data and competitive intelligence is the need of the hour in any business especially the E-commerce.
Trust in AI
To have trust in AI is the paramount thing to do now. As more data is an enabler to enhanced and more comprehensive decisions. Moreover, the methods for data analysis are diverse and more accurate. More data means more intelligence. However, the best part is your workload does not increase in the same fashion; it rather becomes much more straightforward and backed by essential data.
Therefore, it is to be anticipated that you leverage the power of AI and data analytics to make improved decisions and more revenue.
The requirement is to make a preference here; either you can utilize the same aged methods with the heaps of data that you have today you let your competitors take the show away. Or else, implement AI methods for data analysis and stay at the forefront of your competition.
While the amount of available data and the ability to access it with AI is growing, human capacities to process this massive size of data is limited.
Summary
To summarize, the scope of this alteration and level of substitution will exclusively depend on your requirements and compliance to AI. As of now, this behavior remains more adept if authorized by humans. AI standalone will not work in the current as well as in future scenarios. Hence, that is why we need to plan a perfect mix of human and artificial assistance in taking decisions and creating business strategies. Both have to work as a group to make any business work successfully.