Collecting, filtering and delivering categorized data to build knowledgebase information sources is becoming more & more demanding in research companies, news firms and online content publishing organizations. The purpose here is to build multiple but filtered knowledge pools for particular products/services/area of interests with consistent brand building and reputation management.
DataCrops for Knowledgebase Management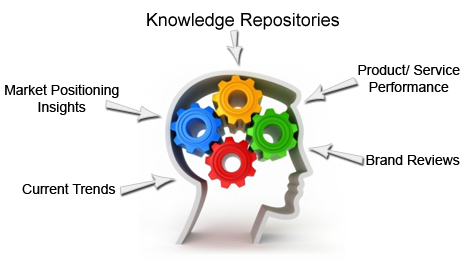 Knowledge Repository
DataCrops helps in generating databases used for obtaining knowledge like repository of books available in market on a particular subject e.g. Aeronautics, or a repository of disease symptoms and its cure, or answers to key questions on particular topics e.g. political or economical issues.
Customer Sentiment Analysis
DataCrops assists customer sentiment analysts by data extraction to support solutions automating faster & real-time dynamic pricing and future trends in market positioning. It extracts data that can help with the latest insights into what customers really think about the particular product or brand. e.g. data to support trends in fashion, music, trends among teenagers, youth or seniors, etc.
Industries Catered
Research companies, News firms, Media companies, Online content publishing firms, E-Commerce Websites