Travel Intelligence Solution =
Travel & Hospitality Data Extraction + Fetch Content, Reviews, Comments & Feedbacks + Data Insights + Data Intelligence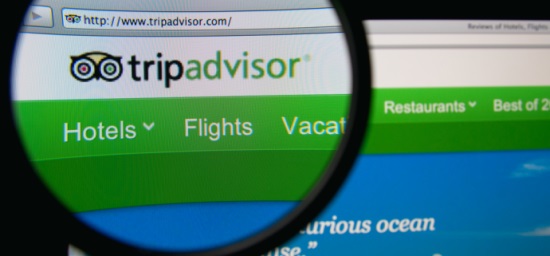 TripAdvisor Data
TripAdvisor's valuable asset has been the hotel, restaurant and travel information with reviews contributed by its users where customer opinion is the key.
TripAdvisor Data Insights
TripAdvisor data extraction is important as it helps grabbing the ever-expanding user generated content that travel & hospitality industry is interested for product/service reviews, feedback, complaints, brand monitoring, brand analysis, competitor analysis, trend watching and more.
Data Insights like Travel, Hotel, Destination, Airfare, Excursion information and reviews from TripAdvisor are useful for travel industry to create Vacation & Travel packages, Travel planning promotions, Hotel & Motel Reviews, Find Popular destinations, Searching Cheap Airfare, Attractions and details about locations. Data about the hotel names, location, addresses, facilities etc can be easily collected.
TripAdvisor Intelligence
Our TripAdvisor Intelligence solution is well equipped for analyzing travel & hospitality data along with auto-generated actionable analytics bundled with extraction.
TripAdvisor Data Extraction Solution
The solution extracts business and customer information in a desired hotel or location. Data about the hotel names, customer reviews, comments, feedbacks, their different locations, addresses, facilities etc can be easily collected and stored as per the requirements. B2B users can extract data from TripAdvisor using data analytics tool. The extracted data is then saved and stored in desired database format. We also offer data extraction tools and services that are used to extract image and picture data. With the help of our solution you can extract data from multiple travels websites.
Data Intelligence Process
Collecting travel data, content, comments, reviews and more
Monitoring, extracting and tracking the data flow of relevant information
Identify and model the network information flow with automation
Influence maximization and pieces of information that spread across network
Product/Solution Features
Extracts data as per your requirement and yields accurate results
Fetched data can be stored and viewed in required format
Filter Search